SEO Services
Search Engine Optimization and Why You Need It
If you've owned your own website for awhile, you no doubt have heard the term SEO. It stands for Search Engine Optimization. A lot goes into SEO with the goal of gaining traffic to your site, as well as moving up in the ranking system in place by the major search engines – Google, Yahoo and Bing. It is a rather complex process which many site owners simply cannot do themselves.
SEO companies aggressively seek out customers and make a lot of promises. While many do deliver what they promise, we've seen too many SEO companies take client's money (and it is a lot) and not get results – or the results are not tailor-made to help your business. BEWARE: Enter into an agreement with an SEO company with great caution. Send us their proposal, and we'll be happy to look it over for you!
Sinclair Design Studio offers SEO services in combination with a marketing plan and website maintenance package. We feel these strategies go hand-in-hand. Good SEO is done over time with a solid plan and reachable, realistic goals in mind. You must also start out with a cleanly coded website design or be willing to have your existing website re-coded and optimized.
To help understand all that goes into SEO, we're sharing this condensed infographic from Search Engine Land. This is in no way an endorsement for their services. It is just a great graphic to help explain the methods of SEO. You may click on the image to view it larger.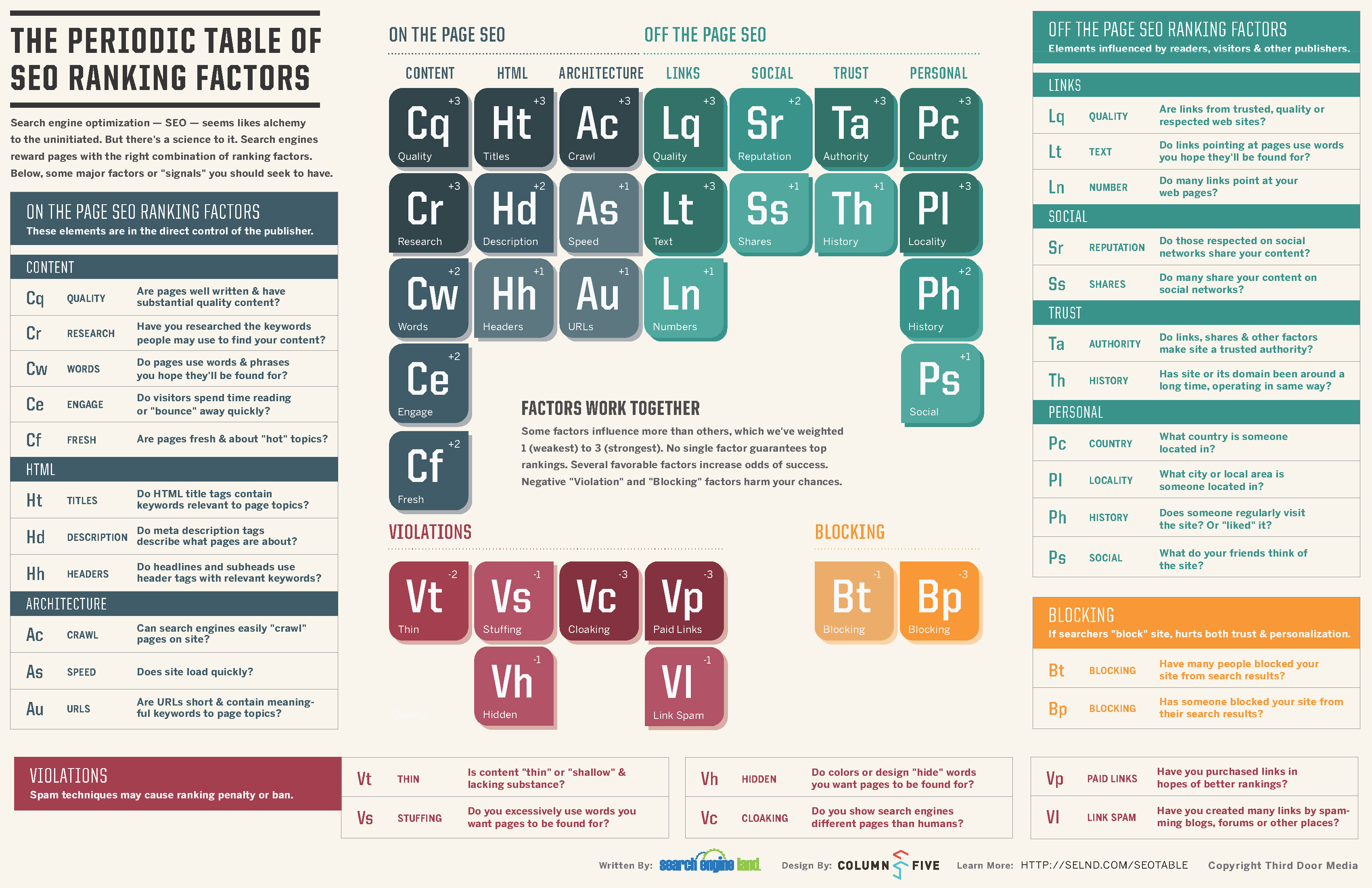 Just for fun, here is a website grading tool; assessing site performance, mobile compatibility, SEO and security.
Contact us to discuss your SEO needs.
---
Somewhere Over the Rainbow...Dreams Really Do Come True!
SEO Services Offered:
Search Term Research
Quality Content Evaluations
Linking Strategies
Social Interactions
Reputation Standings
Clean Coding Practices
Meta Tags
Site Maps
Make sure you check out our website maintenance package plans and web portfolio pages.
Beautiful in blue... Do you know what colors are 'in fashion?' What does the use of color in various applications mean? What message does it send to your audience? A seasoned designer knows how to use color effectively to deliver a memorable message.