Testimonials About Sinclair Design Studio
Several clients have been gracious enough to write nice things about the work performed by Sinclair Design Studio. If you need more information about qualifications, please browse this site or contact Sinclair Design Studio.
---
I love the website!!  It makes a huge difference and is the base I needed to really build a business from!
- Michelle S., Teaching Sunshine
---
I got a call a few hours ago from Jay Strates, he was very complimentary about this year's Fair marketing. Even with the cold weather, and loss of Tuesday, we increased the overall attendance by 8,000 which put us over the 100,000 attendance mark. We ended up with 106,000 attendees! I hope you know how much I appreciate all that you did to help make this possible. The quick turnaround on the Carload Graphic is just one example of how you always come through when needed. Thank you!
- Judy H., Osceola County Fair
---
Just wanted to let you know how much we appreciate your help on EyeMed. Once again the posters, brochures and emails were spectacular. As a result of your work, we had another successful EyeMed. Thanks again.
- Karen P., OD FAAO
---
It's so great to have you working on our business, thanks."
- Samie K., New Smyrna Stand Up
---
Wow!!! How nice they look...I knew if we could have you do the design work and layout they would look spectacular. Again, I just can't compliment you enough on your keen design ability!!"
- Sandy T., Florida Urban Forestry Council
---
Thanks for working so good with me on such a short time frame on both the website and the ads...You're the best.
- John K., Capone's Dinner & Show
---
I love it when YOU make ME look good to my advertisers!
- Judy H., Restaurant Guide of Osceola
---
The website is wonderful and looks great...I think everything is fabulous. Thank you again for all your help."
- Nina C., Nina O's Grill & Bar
---
YOU ARE AWESOME! Thank you for all that you do Carla. YEY!!! I'm the luckiest to have you to work with."
- Jackie N., JCN Marketing Solutions LLC
---
Somewhere Over the Rainbow...Dreams Really Do Come True!
Did you know?
It is important to include testimonials or reviews of your business, because...
Over 85% of consumers claim to have read reviews to determine the quality of a local business.
Almost 40% of consumers read reviews on a regular basis.
Statistically an average user will trust a user review ten times more than the company's description.
Awards
A few of the awards earned over the years: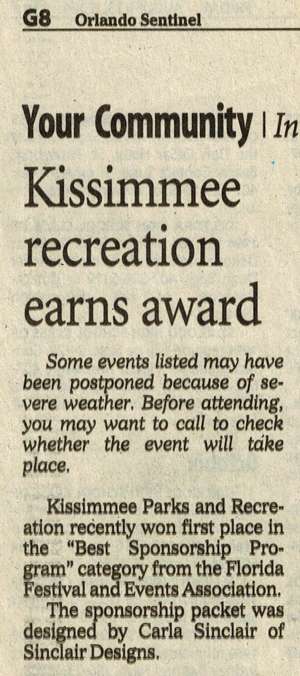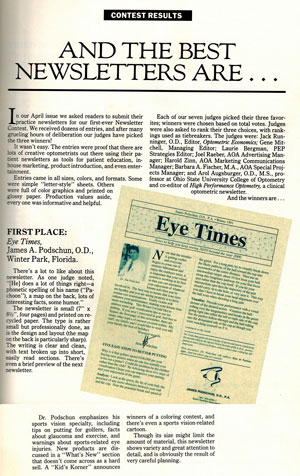 florida public relations association image award winner 1996, 1997, 1998
quality step increase april 1990
december 1987
bonus award december 1989
media excellence editor's choice award navy wide, 1988
media excellence award 1988 & 1990
printed publicity award navy wide, 1990
Close-up images can often create a big impact. So many times, people want to include the entire image or photo in their advertising. Zooming in on an image can take out the busy elements and provide a simpler, even more powerful message.